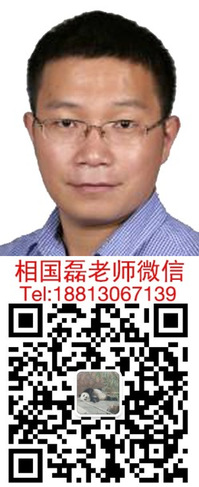 1. 基本信息:
单位:北京化工大学化学学院
职务:副教授,研究生导师
政治:中共党员
籍贯:山东临沂
电话:18813067139
地点:北京市朝阳区北三环东路15号
北京化工大学东校区工程楼B304
授课:《基础化学》、《科技论文写作规范与技巧》
2. 教育背景:
2014—2017:英国剑桥大学化学系+卡文迪许实验室 博士后 导师:Oren Scherman
2008—2014:清华大学化学系 理学博士导师王训
2012—2013:美国匹兹堡大学物理系 访问学者导师Hrvoje Petek
2004—2008:北京化工大学理科实验班 理学学士
3. 工作履历:
2017—至今 北京化工大学 副教授
4. 研究领域:
(1) 纳米材料科学与技术:纳米材料合成与方法学、亚纳米材料、二维材料、光电功能材料化学、高分子材料
(2) 功能与应用:多相催化、光催化、电催化、吸附分离技术、界面粘结技术、表面涂层与防腐,环境修复与治理,纳米生物技术与仿生合成
(3) 基础研究:纳米表面物理化学基本原理、胶体与界面化学、光物理与光化学、化学键理论与电子结构实验表征方法学、同步辐射X射线吸收与散射新技术探索
(4)工程研究:材料化工技术开发与设计、化工过程强化、水污染与土壤污染防治技术
5. 代表性成果:
(1) 提出了纳米尺度协同化学吸附的模型与理论,解释了纳米材料尺寸减小表面反应活性增加及吸附分子覆盖度调控纳米材料性质表面效应的电子结构原理:
详见纳米人公众号:http://www.nanoer.net/showinfo-32-6330.html
(2) 发现一种能在TiO2表面发生的新型非共价π-π作用模式。这一发现将非共价π-π堆积作用从sp2杂化的平面结构拓展到了氧化物表面,拓展了非共价π作用模式的范围,丰富了化学教科书中分子间作用力的内容。
详见研之成理公众号:https://mp.weixin.qq.com/s/nCTp3ZhA-X4vuJPjcmSPTw
6. 相关链接:
1) Bilibili平台科研云学术报告视频:https://www.bilibili.com/s/video/BV1GK4y1x7oK
2) Bilibili平台本科生学术素质讲座:https://www.bilibili.com/video/av883443183/
3) 科研之友:https://www.scholarmate.com/psnweb/outside/homepage?des3PsnId=ARan82pt1aJS8UmSUw2cMA%3D%3D
4) Google Scholar: https://scholar.google.com.hk/citations?user=FwOjcUIAAAAJ&hl=en
5) ORCID: https://orcid.org/0000-0003-1221-1748
6) ResearchGate: https://www.researchgate.net/profile/Guolei-Xiang
7. 学术著作:
1. Zhao W, Ma S, Zhou J, & Xiang G. Direct synthesis of defective ultrathin brookite-phase TiO2 nanosheets showing flexible electronic band states.Chemical Communications 57(4):500-503 (2021).
2. Ma S, Zhao W, Zhou J, Wang J, Chu S, Liu Z, & Xiang G. A new-type noncovalent surface-π stacking interaction occurring on peroxide-modified titania nanosheets driven by vertical π-state polarization.Chemical Science (2021).
3. Han X, Zhou L, Cao S, Zhang L, Xiang G., & Chen J-F Exploring the Roles of ZIF-67 as an Energetic Additive in the Thermal Decomposition of Ammonium Perchlorate.Energy & Fuels (2021).
4. Zhu G, Qi Y, Liu F, Ma S, Xiang G., Jin F, Liu Z, & Wang W Reconstructing 1D Fe Single‐atom Catalytic Structure on 2D Graphene Film for High‐Efficiency Oxygen Reduction Reaction.ChemSusChem (2020).
5. Zhou L, Cao S, Zhang L, Xiang G., Wang J, Zeng X, & Chen J Facet effect of Co3O4 nanocatalysts on the catalytic decomposition of ammonium perchlorate.Journal of hazardous materials 392:122358 (2020).
6. Jiang R, Liu T, Wu R, Guo C, Chen Y, Xiang G., & Wang L Tailoring N-coordination environment by ligand competitive thermolysis strategy for efficient oxygen reduction.ACS applied materials & interfaces 12(6):7270-7276 (2020).
7. Lu W, Li W, Xiang G., & Wang L Enhanced electrocatalytic activity of trace Pt in ternary CuCoPt alloy nanoparticles for hydrogen evolution.Inorganic chemistry 58(9):6529-6533 (2019).
8. Cheng Y, Yang F, Xiang G., Zhang K, Cao Y, Wang D, Dong H, & Zhang X Ultrathin tellurium oxide/ammonium tungsten bronze nanoribbon for multimodality imaging and second near-infrared region photothermal therapy.Nano letters 19(2):1179-1189 (2019).
9. Zhu W, Xiang G., Shang J, Guo J, Motevalli B, Durfee P, Agola JO, Coker EN, & Brinker CJ Versatile surface functionalization of metal–organic frameworks through direct metal coordination with a phenolic lipid enables diverse applications.Advanced Functional Materials 28(16):1705274 (2018).
10. Xiang G., Tang Y, Liu Z, Zhu W, Liu H, Wang J, Zhong G, Li J, & Wang X Probing Ligand-Induced Cooperative Orbital Redistribution That Dominates Nanoscale Molecule–Surface Interactions with One-Unit-Thin TiO2 Nanosheets.Nano letters 18(12):7809-7815 (2018).
11. Mujtaba J, Sun H, Zhao Y, Xiang G., Xu S, & Zhu J High-performance lithium storage based on the synergy of atomic-thickness nanosheets of TiO2 (B) and ultrafine Co3O4 nanoparticles.Journal of Power Sources 363:110-116 (2017).
12. Long Y, Wang K, Xiang G., Song K, Zhou G, & Wang X Molecule Channels Directed by Cation‐Decorated Graphene Oxide Nanosheets and Their Application as Membrane Reactors.Advanced Materials 29(16):1606093 (2017).
13. Liu Z, Lee J, Xiang G., Glass HFJ, Keyzer EN, Dutton SE, & Grey CP Insights into the electrochemical performances of Bi anodes for Mg ion batteries using 25 Mg solid state NMR spectroscopy.Chemical Communications 53(4):743-746 (2017).
14. Liu C, Xiang G., Wu Y, Barrow SJ, Rowland MJ, Clarke DE, Wu G, & Scherman OA Hybrid organic–inorganic supramolecular hydrogel reinforced with CePO4 nanowires.Polymer Chemistry 7(42):6485-6489 (2016).
15. Xiang G., Guo H, Long Y, Xu B, He J, Zhao J, & Wang X Ultrathin 2D Nanolayer of RuO2 Effectively Enhances Charge Separation in the Photochemical Processes of TiO2.Small 11(35):4469-4474 (2015).
16. Nosheen F, Zhang Z, Xiang G., Xu B, Yang Y, Saleem F, Xu X, Zhang J, & Wang X Three-dimensional hierarchical Pt-Cu superstructures.Nano Research 8(3):832-838 (2015).
17. Zhang Z, Chen Y, Xu X, Zhang J, Xiang G., He W, & Wang X Well‐defined metal–organic framework hollow nanocages.Angewandte chemie international edition 53(2):429-433 (2014).
18. Xiang G., Long Y, He J, Xu B, Liu H, & Wang X Unusual enrichment and assembly of TiO2 nanocrystals at water/hydrophobic interfaces in a pure inorganic phase.Langmuir 30(2):617-623 (2014).
19. Xiang G., Wang Y-G, Li J, Zhuang J, & Wang X Surface-specific interaction by structure-match confined pure high-energy facet of unstable TiO 2 (B) polymorph.Scientific reports 3(1):1-6 (2013).
20. Zhu W, Yang Y, Hu S, Xiang G., Xu B, Zhuang J, & Wang X (Ni, Mg) 3Si2O5 (OH) 4 Solid-Solution Nanotubes Supported by Sub-0.06 wt% Palladium as a Robust High-Efficiency Catalyst for Suzuki–Miyaura Cross-Coupling Reactions.Inorganic chemistry 51(11):6020-6031 (2012).
21. Zhang L, Xie G, Hui J, Xu B, Xiang G., & Wang X Shape control of Pd-based nanocrystals via quasi-solid-state reactions.RSC advances 2(8):3204-3206 (2012).
22. Xiang G., Wang YG, Wu D, Li T, He J, Li J, & Wang X Size‐Dependent Surface Activity of Rutile and Anatase TiO2 Nanocrystals: Facile Surface Modification and Enhanced Photocatalytic Performance.Chemistry–A European Journal 18(15):4759-4765 (2012).
23. Xiang G., Shi X, Wu Y, Zhuang J, & Wang X Size effects in atomic-level epitaxial redistribution process of RuO 2 over TiO 2.Scientific reports 2(1):1-6 (2012).
24. Long Y, Hui J-f, Wang P-p, Xiang G.-l, Xu B, Hu S, Zhu W-c, Lü X-Q, Zhuang J, & Wang X Hydrogen bond nanoscale networks showing switchable transport performance.Scientific reports 2(1):1-6 (2012).
25. Long Y, Hui J-f, Wang P-p, Hu S, Xu B, Xiang G.-l, Zhuang J, Lü X-q, & Wang X α-MnO 2 nanowires as building blocks for the construction of 3D macro-assemblies.Chemical communications 48(47):5925-5927 (2012).
26. Xiang G., Wu D, He J, & Wang X Acquired pH-responsive and reversible enrichment of organic dyes by peroxide modified ultrathin TiO 2 nanosheets.Chemical Communications 47(41):11456-11458 (2011).
27. Xiang G., Li T, & Wang X Reactive facets covered mosaic spheres of anatase TiO2 and related pseudo-isotropic effect.Inorganic chemistry 50(13):6237-6242 (2011).
28. Xiang G., He J, Li T, Zhuang J, & Wang X Rapid preparation of noble metal nanocrystals via facile coreduction with graphene oxide and their enhanced catalytic properties.Nanoscale 3(9):3737-3742 (2011).
29. Li T, Xiang G., Zhuang J, & Wang X Enhanced catalytic performance of assembled ceria necklace nanowires by Ni doping.Chemical Communications 47(21):6060-6062 (2011).
30. Xiang G., Li T, Zhuang J, & Wang X Large-scale synthesis of metastable TiO 2 (B) nanosheets with atomic thickness and their photocatalytic properties.Chemical communications 46(36):6801-6803 (2010).
31. Zhuang Y, Yang Y, Xiang G., & Wang X Magnesium silicate hollow nanostructures as highly efficient absorbents for toxic metal ions.The Journal of Physical Chemistry C 113(24):10441-10445 (2009).
32. Xiang G., Zhuang J, & Wang X Morphology-controlled synthesis of inorganic nanocrystals via surface reconstruction of nuclei.Inorganic chemistry 48(21):10222-10230 (2009).
33. Hui J, Xiang G., Xu X, Zhuang J, & Wang X Monodisperse F-substituted hydroxyapatite single-crystal nanotubes with amphiphilic surface properties.Inorganic chemistry 48(13):5614-5616 (2009).
8.研究生招生信息:
招生方向:化学、化学工程、材料化工、环境相关专业背景等。
招生要求:勇于勤奋,敢于交流,踏实上进,有想成才的意愿。